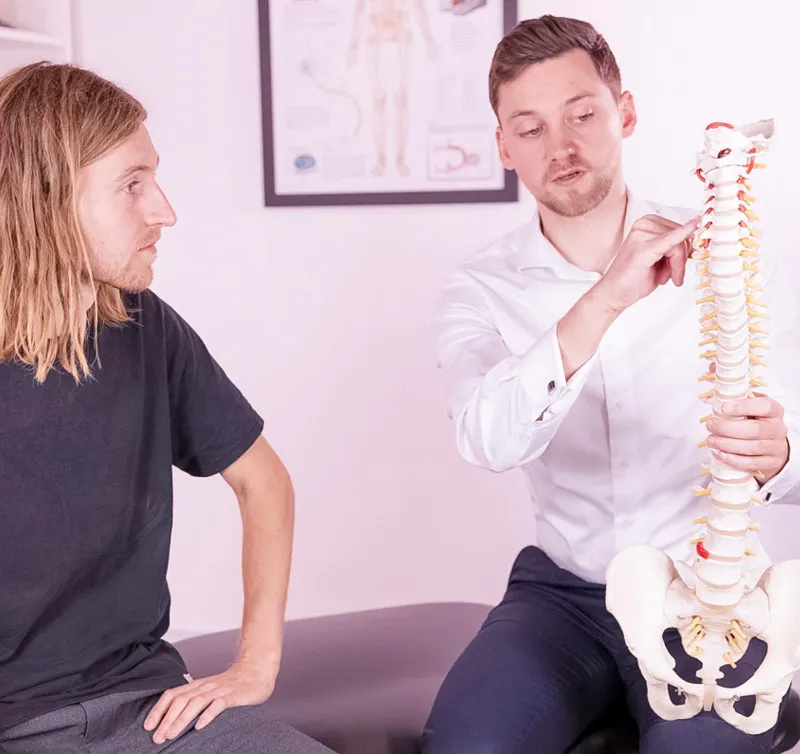 Clinics In Canary Wharf, Monument & Marylebone
Chiropractic Care in London
We are 5-star, 'Excellent' rated on Trustpilot and are one of the few chiropractic clinics in London to receive the prestigious CMQM (Clinical Management Quality Mark) from The Royal College of Chiropractors.
If you're experiencing acute back pain or suffer from chronic problems or historic trauma, you're in safe hands with our expert chiropractors.
Clinics in Canary Wharf, Clapham, Marylebone & Monument
We offer chiropractic treatment for the whole family. From babies and children, through to adults of all ages, we are dedicated to providing you with an outstanding experience, and effective treatment. Your chiropractor will tailor each session to help you and your loved ones resolve their pain and discomfort, no matter what the symptom. Treatment deals with the whole body, with your central nervous system at its core – depending on the issue, your chiropractor may also provide muscle work, dry needling, stretches and trigger point therapy and dietary advice alongside adjustments.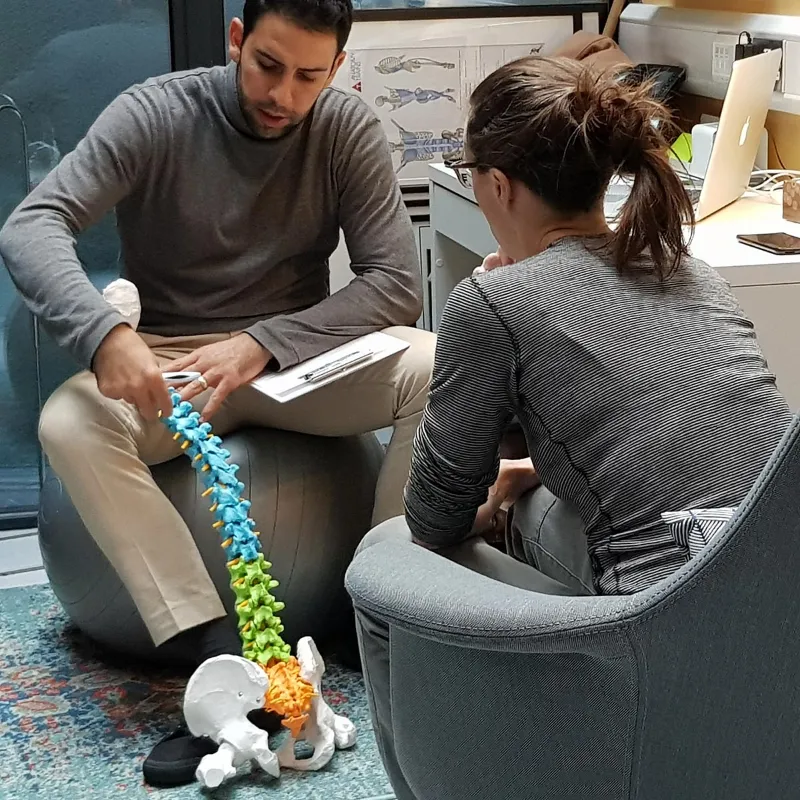 Your first visit is a 45 minute initial consultation. Before any treatment takes place, a chiropractor will take a full medical history and find out more about your lifestyle habits and nutrition. This is to ensure there are no underlying contra-indications to treatment and to fully understand the cause of your issues not just react to the symptoms.
After the thorough case history, we then move on to an examination which involves functional/postural, orthopaedic and neurological tests. We look at your musculoskeletal movement and strength. This assists the chiropractor to determine what parts of your body are not functioning to the best of their ability – which in turn result in pain or discomfort. After the examination the chiropractor will look at your health goals and immediate priorities, and book you in for your Report of Findings.
The Report of Findings is a second visit, but it's just as important as the first (possibly more so). It is during this session that you will receive an accurate diagnosis, a prognosis and a bespoke treatment plan to ensure that you reach your goals.