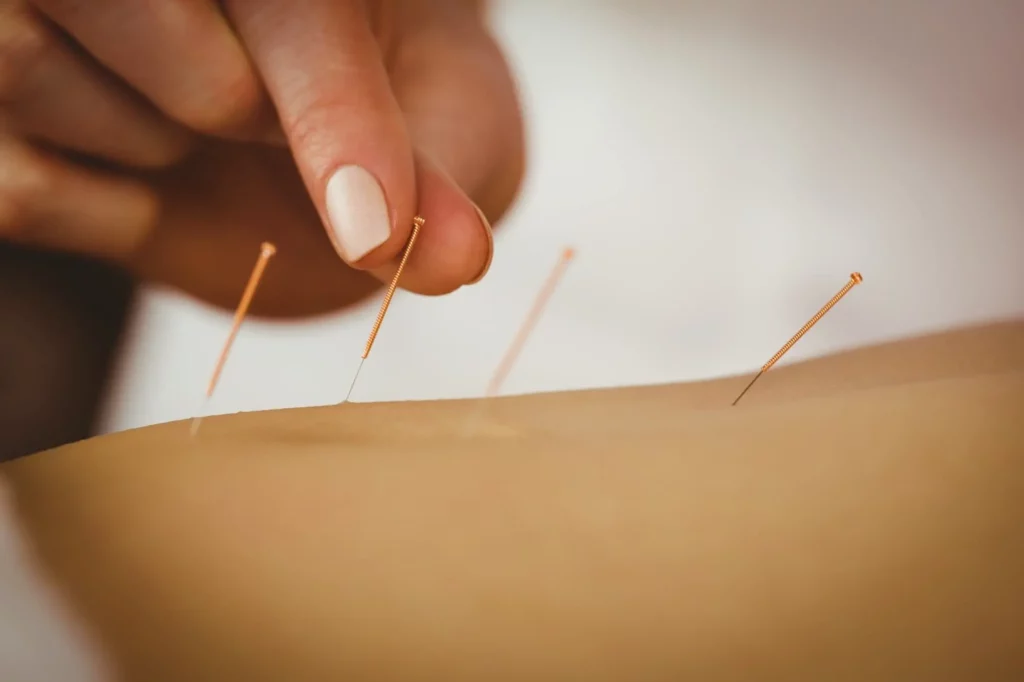 Specialist Acupuncture for Pregnancy
The London Wellness Centre is promoting acupuncture as an outpatient service to offer a unique and bespoke experience for you and your baby.
Carys Morgan, Consultant Acupuncturist, has over 22 years of experience working as an acupuncturist in pre-conception, fertility and pregnancy care and has spent her career committed to working alongside western medicine. She has worked for eight years in Harley Street Clinics before being awarded Practicing Privileges with The Portland Hospital.
Carys is offering a free 15-minute phone consultation as an opportunity to support your individual pregnancy needs. Please contact us on 020 7531 4444 to arrange an appointment
Acupuncture for Pregnancy
First Trimester Acupuncture:
Weekly appointments are recommended to maintain general health and to help prevent miscarriage. Acupuncture can support blood circulation and help to maintain a rich blood supply to the uterus. It can also boost energy levels, relieve stress, and alleviate some common conditions of early pregnancy such as morning sickness.
Second Trimester Acupuncture:
Fortnightly or monthly appointments can help to promote optimal well-being by preventing the occurrence of some common pregnancy symptoms to include, back pain, pelvic pain, (SPD), cramps, stress, indigestion, heartburn, and insomnia.
Third Trimester Acupuncture:
Acupuncture has much to offer in the last few weeks of pregnancy in helping to prepare you for your birth. Weekly appointments are encouraged from 36 weeks, either for general health, to turn a breech baby, prepare for childbirth, ease carpal tunnel syndrome, prevent or relieve oedema, lower blood pressure, or naturally induce labour.
Pre-birth acupuncture has positive effects on a woman's emotional and physical wellbeing. Research shows that acupuncture can help to reduce labour time, increase the probability of a vaginal delivery, and lessen the likelihood of medical intervention.
Acupuncture and Moxibustion for Turning a Breech Baby:
Moxibustion is a way of stimulating acupuncture points with heat, which can encourage the foetus to turn. The technique involves burning moxa in the form of a stick made of ground mugwort leaves, near an acupuncture point (BL-67) on the little toe. By stimulating the production of maternal hormones (placental oestrogens and prostaglandin), it encourages the lining of the womb to gently contract which stimulates foetal activity. This technique can be used safely at home with the help of your partner, subject to a couples appointment to teach the procedure.
Acupuncture for a Natural Induction of Labour:
A natural induction with acupuncture is available to women who are overdue by at least 3 days, or who are medically required to give birth before on, or before, their due date. It aims to soften the cervix and encourages the onset of uterine contractions.
The main benefit of using acupuncture is that it is a much more gentle introduction to labour and reduces the acute pain that is often associated with medically induced labours. Up to 3 sessions on either consecutive, or alternate days, may be needed. These appointments can be performed in The Midwifery Led Department or at home by arrangement.
Postnatal Acupuncture:
Post birth, acupuncture can help to boost energy levels, rebalance hormones and support recovery. The practice of a nurturing treatment, affectionately termed 'Mother Warming' can aid recovery following birthing. Warming the empty uterus by sending a gentle heat into specific acupuncture points can enrich the blood supply in the lower abdomen and help you to regain your figure.
Acupuncture can also be used to promote a healthy milk supply and offers a safe, drug-free approach to postnatal anxiety and depression.